Taking care of your physical and emotional well-being
Bioresonance considers the body's physical and emotional imbalances.
In fact bioresonance is a method based on the vibratory frequencies that the body emits on a daily basis. When an organ or body cell malfunctions, the frequencies emitted no longer correspond to the correct biological value.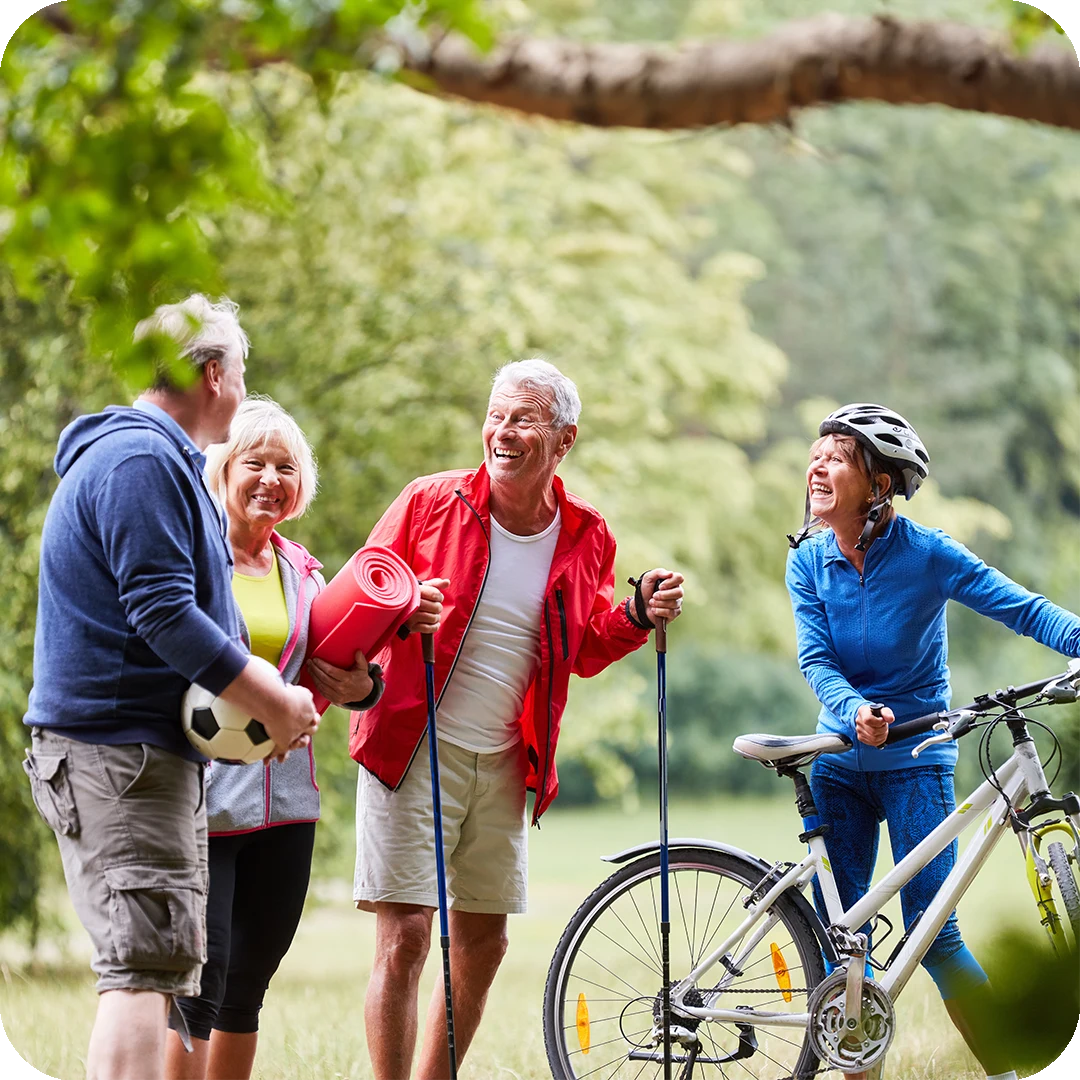 Bioresonance for your body's well-being
RESTORE THE BODY'S ENERGY NETWORK - ACT ON LOSS OF VITALITY / PROMOTE RESTFUL SLEEP - REDUCE FATIGUE / BALANCE HORMONES / REGULATE MERIDIANS / STIMULATE AND IMPROVE DIGESTION / PHYSICAL PAIN - PHYSICAL INJURIES - JOINT PROBLEMS / DENTAL PAIN - MINERALS AND AMINO ACIDS / FOOD INTOLERANCES AND ALLERGIES / DIGESTIVE - CIRCULATORY - RESPIRATORY SYSTEMS - OVERWEIGHT - SLIMMING - ANOREXIA / AESTHETICS - ANTI-AGING - DETOX / BREATHING / BLOOD CIRCULATION / SEXUAL HARMONY...
Bioresonance for your emotional well-being
RESTORE INNER PEACE - SLEEP / CALM ANXIETY - STRESS - FEARS - MALAISE - DEPRESSION - TRAUMA / MANAGE EMOTIONS / CONCENTRATION PROBLEMS / ACT ON ADDICTIONS SUCH AS TOBACCO, ALCOHOL, DRUGS, SUGAR... / ACT ON BEHAVIORAL DISORDERS - EATING DISORDERS...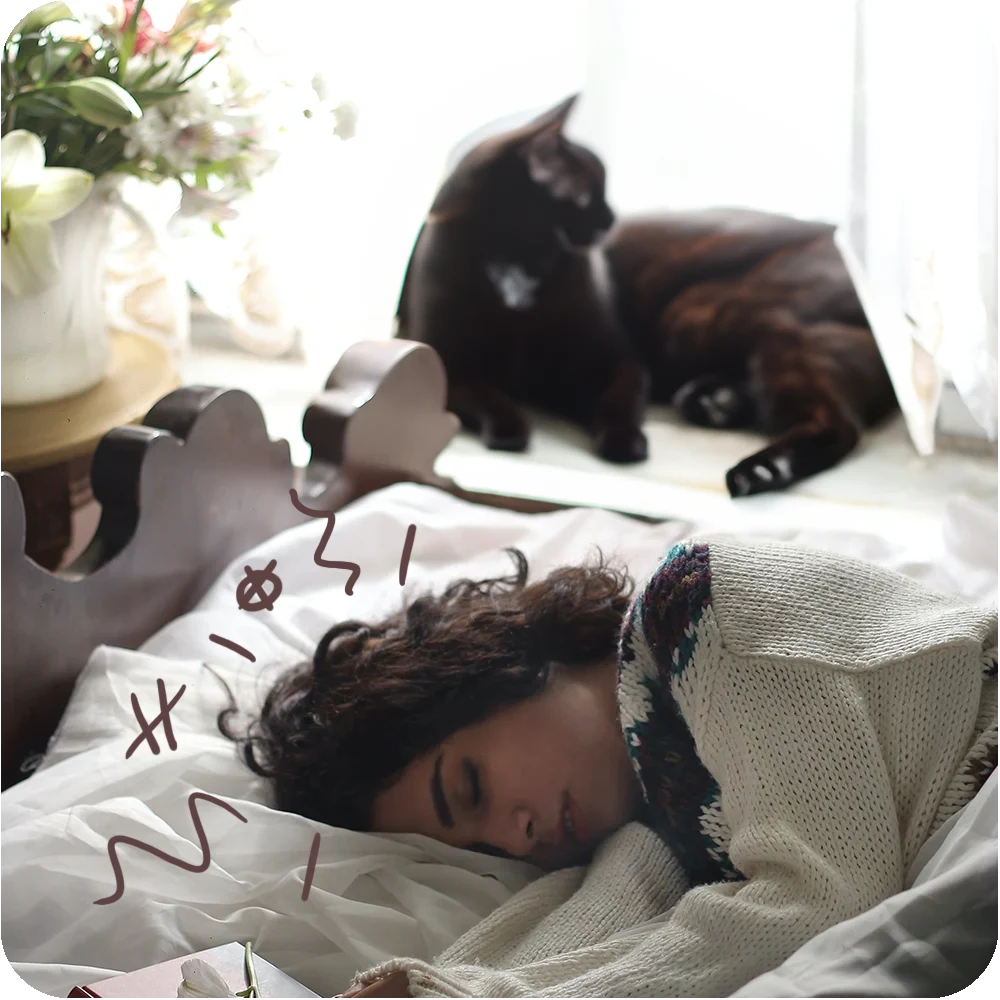 Bioresonance & biofeedback for your sleep
The role of our brain during the night is still a mystery, yet it is crucial to our equilibrium: we spend almost a third of our lives asleep.
Memory, learning and metabolism... although many hypotheses have yet to be confirmed, it's well established that sleep is crucial for many biological functions. The frequency of sleep disorders has increased in recent decades, affecting a growing number of the population, and raises questions about the future evolution of our state of well-being.
Sleep corresponds to a drop in consciousness between two periods of wakefulness. It is characterized by loss of alertness, reduced muscle tone and partial preservation of sensory perception.
The sleep rhythm is never set in stone
Sleep rhythms vary from one night to the next: schematically, the first few cycles are essentially made up of deep slow wave sleep, while the last few hours of the night are dominated by REM sleep.
Sleep also varies throughout life: slow-wave sleep is deeper during growth until around age 20. As we age, slow-wave sleep becomes lighter, explaining the increase in sleep disorders with advancing age. At the same time, REM sleep is longer in the first years of life and shorter in adulthood. Environment, hygiene and lifestyle all play a role in our ability to sleep and recover from a night's sleep.
Genetics can help differentiate between early risers and late sleepers, and between heavy and light sleepers. Deep sleep duration would be relatively constant, while those for light and REM sleep would vary.
Falling asleep: a complex phenomenon
Sleep doesn't just happen when you're tired. Lifestyle , substance consumption (alcohol, coffee, drugs...) and the immediate environment (light, noise...) can influence an individual's ability to fall asleep.
The sleep phase requires several players:
- Homeostatic processes which increase the need for sleep as the waking period lengthens.
- Circadian processes that synchronize the body and sleep with the alternation of day and night, a rhythm close to 24 hours.
Triggering sleep is also an endogenous phenomenon. is maintained in the absence of light. NeverthelessThe late use of screens or LED lights, rich in blue light, stimulates these cells and disrupts sleep.
Melatonin
Sleep induction also depends on the sleep hormone melatonin. It is produced in darkness, at the start of the night, by the pineal gland (or epiphysis), located at the back of the hypothalamus. Conversely, when retinal cells perceive light, its synthesis is inhibited. As we age, melatonin production becomes less efficient.
Insomnia
There's not just one kind of insomnia, but many: some are occasional, others chronic. Some are characterized by difficulty in falling asleep, others by waking up at night or by a feeling of unrefreshing sleep. They are also distinguished by the nature of their triggering factors: internal cognitive or somatic factors, or external factors disrupting the onset or maintenance of sleep (lifestyle, light, late use of screens or late practice of sport, taking certain medications...).
Sleep is our balance
Sleep is the ultimate form of rest. It enables the body to recover, both physically and mentally. Slow-wave sleep plays a special role in this process, since the quantity and quality of sleep on the previous night are affected by the higher intensity of slow waves. Sleep also reduces metabolism and preserves energy (homeostatic role). As a result, body temperature drops to around 36°C during the night.
The term biofeedback originated in the USA in the 60s and 70s. Its first use was for alpha-wave biofeedback (brain rhythm).
Subsequently, other types of signals were measured, such as heart rate with the electrocardiogram (ECG), muscle tension with the electromyogram (EMG), skin conductivity with the electrodermal, and electromagnetic frequencies with bioresonance.