Bioresonance
the well-being revolution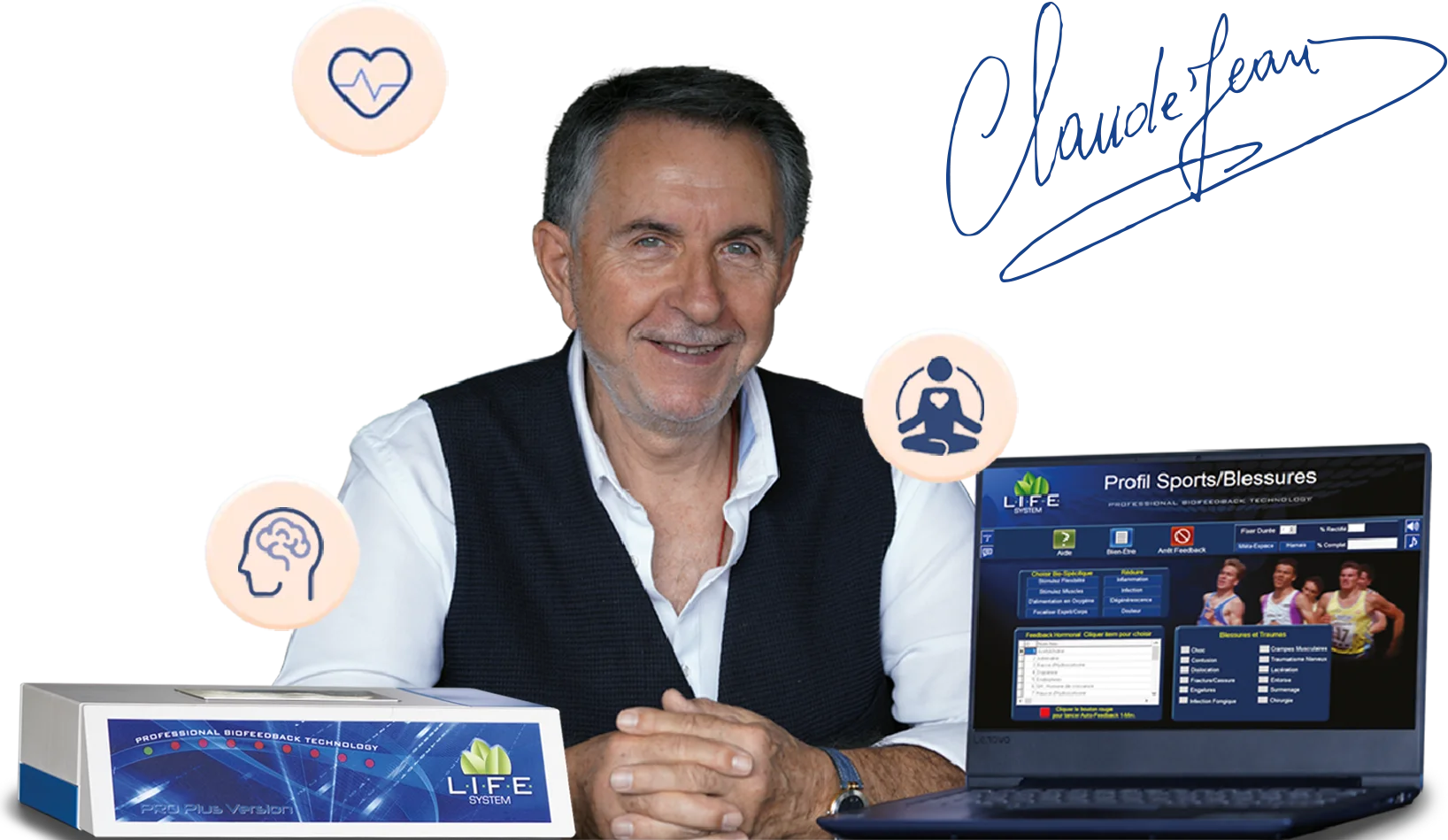 MASTER CLASS - September 1/2/3, 2023
Don't miss our special back-to-school Master Class in Biot.
Dive with us into the fascinating world of bioresonance. For 3 days, discover, rediscover and go further together in the exploration of this field that fascinates us and brings us together.
3 days (round tables, workshops, exchanges, sharing) to understand how to optimize the use of the L.I.F.E.-System and perfect your knowledge, how to improve the well-being of your customers while enjoying the happiness of the help you give them.
We look forward to seeing you there!
N°1 in Bioresonance Scanners - The best value for money
Broaden your areas of expertise
Bioresonance for everyone
The fields of application
Go further with bioresonance
Everyone has different needs and expectations. We'll do all we can to help you train in bioresonance, retrain for a new career and acquire a LIFE-System and QuantaScan Pro.
FORMATION
Accompagnement personnalisé
Formation par niveaux
Suivi de qualité
RECONVERSION PROFESSIONNELLE
Gagnez en compétences
Booster votre activité
Gagnez en visibilité
PARTICULIER
Formation adaptée
Suivi fréquent
Programmes pour vos besoins
"I recommend the Quantaform center 1000%. A wonderful, caring and competent team.

Revolutionary technology."

"A top-notch training center with a great passionate team. I highly recommend!"

"Great! Claude-Jean Lapostat and his team practice the latest generation of therapies, listening carefully and doing their utmost for you.

They are adorable and constantly on the lookout. And for my part, I've ALWAYS felt a sense of well-being on leaving, and I've even been stunned at times by the results, because they're there.

Frankly, it's worth the trip, and if I've come from far enough away to be in Biot, it's because it really works, without even needing to believe in it."
« Ensemble réinventons notre futur, ondulons avec les fréquences vers plus d'équilibre, de douceur et de respect des forces du vivant. »